We found the following Properties matching your search criteria.



3 bed Detached in Poullaouën 29246 Finistère

€95,400 FAI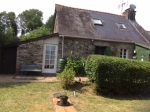 Property Ref M949-29
Pretty 3 Bed Stone Cottage Located In The Countryside At The Extreme Of The Hamlet And Not Overlooked With Private Enclosed Rear Garden.

3 Bedrooms

2 Bathrooms



3 bed Detached in Poullaouën 29246 Finistère

€84,800 FAI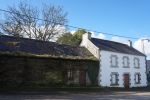 Property Ref M849-29
Detached 3 Bedroom Property With Stone Barns And Pretty Gardens Of Almost 2,000m² Located On The Outskirts Of The Popular Village Of Poullaouen Which Has Above Average Basic Amenities.

3 Bedrooms

2 Bathrooms



2 bed Terraced in Huelgoat 29690 Finistère

€79,500 FAI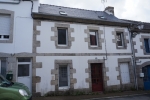 Property Ref M958-29
Ideally Located 2 Bed Mid Terraced Property With A Private Garden To The Rear. Close Walking Distance To The Lovely Village Of Huelgoat. The Major Works Have Been Completed But There Are Interior Finishing Works To Undertake.

2 Bedrooms

1 Bathrooms



2 bed Detached in Berrien 29690, Finistère

€69,200 FAI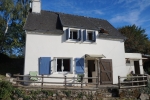 Property Ref M962-29
Delightful Detached Renovated Cottage With Store Shed Private Garden And Views Not Overlooked In The Countryside !

2 Bedrooms

1 Bathrooms



2 bed Detached in Plonévez-du-Faou 29530 Finistère

€69,200 FAI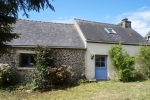 Property Ref M826-29
2 Cottages In Need Of Renovation Both Have An Independent Kitchen Lounge And Bathroom With 1 Bedroom In Each Cottage. A Ruin Attached In Need Of A New Roof And Another Outbuilding. Courtyard Of 467m² Plus Another Plot over the lane

2 Bedrooms

2 Bathrooms



2 bed Detached in Brennilis 29690, Finistère

€54,200 FAI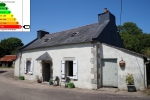 Property Ref M941-29
Charming Little 2 Bedroom Cottage In Need Of Some TLC With 1022M² Of Land

2 Bedrooms

1 Bathrooms