We found the following Properties matching your search criteria.



3 bed Detached Property with Appartment in Poullaouën 29246 Finistère

€90,100 FAI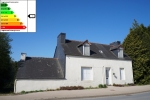 Property Ref M869-29
Lovely Fully Renovated 2 Bedroomed Home With A Completely Refurbished Self Contained 1 Bed Annex Which Is Finished To The Highest Standards Of Workmanship. Open Views. Decking To The Rear With A Large Courtyard. 1 878 m² of land!

3 Bedrooms

2 Bathrooms



3 bed Detached in Poullaouën 29246 Finistère

€84,800 FAI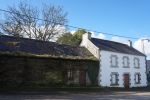 Property Ref M849-29
Detached 3 Bedroom Property With Stone Barns And Pretty Gardens Of Almost 2,000m² Located On The Outskirts Of The Popular Village Of Poullaouen Which Has Above Average Basic Amenities.

3 Bedrooms

2 Bathrooms