We found the following Properties matching your search criteria.



3 bed Detached Property With Gîtes in Plonévez-du-Faou 29530 Finistère

€750,000 FAI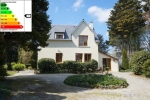 Property Ref M853-29
Marvellous Equestrian Property which offers a 3 Bedroom Home with Separate 3 Bedroom and 1 Bedroom stone Gîtes All Fully Renovated. 5 Stables Plus A Full-Size Indoor Sand School with approximately 3.5 Hectares Of Land which Is Perfect For Equestrian Use

3 Bedrooms

2 Bathrooms



4 bed Detached in Plonévez-du-Faou 29530 Finistère

€209,600 FAI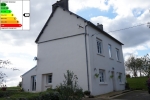 Property Ref M903-29
Fully Renovated 4 Bed Detached Property With No Neighbours Set In The Countryside With Fabulous Views And Outbuildings On A Plot Of Almost 5 000m²

4 Bedrooms

2 Bathrooms



4 bed Detached in Plonévez-du-Faou 29530 Finistère

€159,000 FAI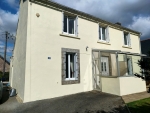 Property Ref M912-29
Well Maintained And Fully Renovated 4 Bedroom, 3 Bathroom Detached Property With Garage Situated In a Small Hamlet A Short Distance From Plonvevez Du Faou. Sold Furnished !

4 Bedrooms

3 Bathrooms



2 bed Detached in Plonévez-du-Faou 29530 Finistère

€69,200 FAI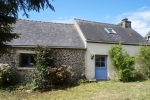 Property Ref M826-29
2 Cottages Which Are Habitable But In Need Of Some TLC. Both Have An Independent Kitchen Lounge And Bathroom With 1 Bedroom In Each Cottage. A Ruin Attached In Need Of A New Roof And Another Outbuilding. Courtyard Of 467m² Plus Another Plot over the lane

2 Bedrooms

2 Bathrooms



3 bed Stone built property in Plonévez-du-Faou 29530 Finistère

€49,200 FAI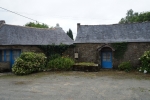 Property Ref M875-29
Stone Built Cottage For Renovation With A Stone Built Annex. Large Hangar In The Grounds To The Rear All Set Upon 2 741 m² Of Land

3 Bedrooms

1 Bathrooms



0 bed Plot of Land in Plonévez-du-Faou 29530 Finistère

€48,000 FAI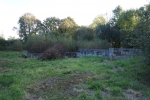 Property Ref M612-29
Level Building Plot Of 5,666m² Located At The Edge Of The Village With Electric Water And Mains Drain Connection On Site. FOUNDATIONS ALREADY IN THE GROUND !