We found the following Properties matching your search criteria.



2 bed Detached Stone Cottage in Bolazec 29640, Finistère

€79,500 FAI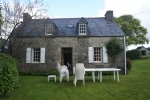 Property Ref M668-29
Pretty 2 Bed Stone Cottage With Stone Garage And Private Gardens In The Quiet Countryside Not Overlooked Or Isolated With Fabulous Views Over The Rolling Valley Below.

2 Bedrooms

1 Bathrooms



0 bed In need of renovation in Bolazec 29640, Finistère

€44,200 FAI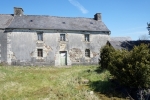 Property Ref M382-29
Large Stone Built Property Built In 1850 In Need Of Total Renovation. Set In The Countryside. Not Overlooked With 3 Stone Outbuildings And A Well. Situated On Its 1,200 M2 Plot Of Land.