We found the following Properties matching your search criteria.



3 bed Detached in Glomel 22110 Cotes D'Amour

€235,800 FAI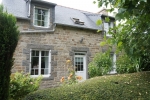 Property Ref M688-22
Pretty 3 Bedroom Cottage With Hanger In A Little Hamlet Off The Village Of Glomel On A Plot Of 3015M².

3 Bedrooms

1 Bathrooms



3 bed Detached in Glomel 22110 Cotes D'Amour

€153,700 FAI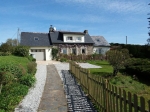 Property Ref M737-22
A Very Charming 3 Bedroom Detached Property Tucked Away In A Pretty Village With 2 Garages Sitting On 4461M² Of Beautiful Gardens. Please Contact Amie McGinnigle Email: cbp.amie@gmail.com Tel: +447805007990 Or +33667865538.

3 Bedrooms

2 Bathrooms